The Teacher-Traveller
Keywords:
traveling teacher, philosopher, freedom, poetry, related work, kindness, beauty, spirit
Abstract
Hryhoriy Skovoroda is eminent Ukrainian teacher-humanist, philosopher, poet, painter and musician. He was born on December 3, 1722 in Poltava province in a Cossack family. Skovoroda graduated from Kyiv-Mohyla Academia. He worked as a teacher of poetry in Pereyaslav Seminary and Kharkiv Collegium. Hryhoriy Skovoroda attempted humanize and democratize authoritarian education system. But him was not allowed to do it. Skovoroda was dismissed. He decides go to the poor people and teach them. Skovoroda taught to be free and to put freedom above power and money. Teacher educated miserable children in goodness and beauty. Skovoroda read poetry for pupils. Сhildren еspecially liked Hryhoriy Skovoroda's fables. Poet ridiculed vices of society and sang virtues of personality. Skovoroda for children played on pipe and bandura and violin. He sang Ukrainian folk songs about national heroes. Skovoroda opened for poor children a world of knowledge. Pupils leaned seven free arts: music, rhetoric, astronomy, grammar, arithmetic, geometry and dialectics. Skovoroda aspired to educate all-round personalities. Especially much attention spared for creative development of child. Pupils invented fairy-tales, drew, leaned to play on music instruments.
The fame about disinterested teacher fast spread throughout Ukraine and beyond. Wherever Hryhoriy Skovoroda went, poor people met him with bread and salt. Не became popular teacher and philosopher. Skovoroda gave for miserable people all his heart and soul. He aspired to give education for all poor people.
Hryhoriy Skovoroda reserved many disciples, which became famous personality and continued affair of your teacher. They opened new schools and universities, where taught philosophy of kindness. Hryhoriy Skovoroda is author of poetic and philosophical works. Many of his works became folk works. Schools and universities bear the name of the Ukrainian philosopher and teacher.
References
Хоткевич Г. Григорій Савич Сковорода (український філософ). Харків : Глас, 1997. 128 с.
Сковорода Г. Сад Божественних пісень. Київ : Дніпро, 1988. 320 с.
Сковорода Г. Сочинения в 2-х томах. Т. 1. Москва : Мысль, 1973. 488 с.
Табачников И. А. Григорий Сковорода. Москва : Мысль, 1972. 207 с.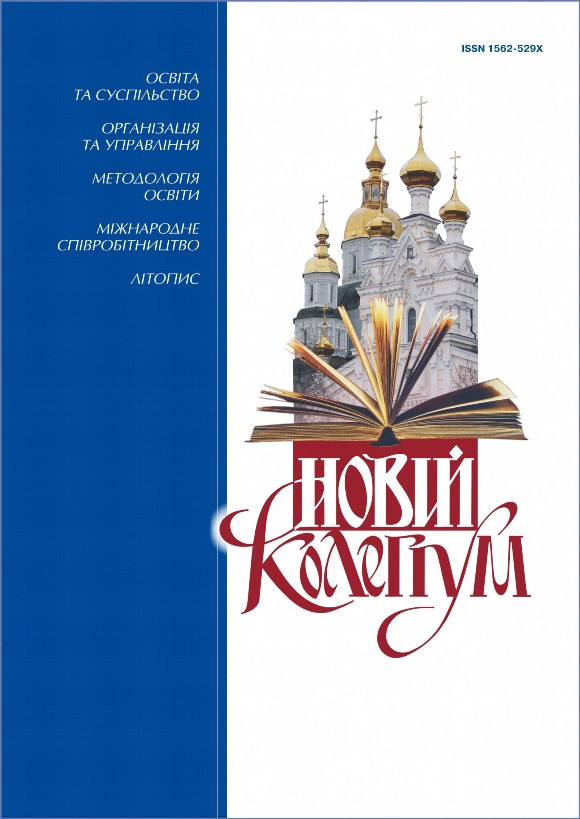 Downloads
How to Cite
Pazynich, S., Ponomariov, A., & Cheremsky, M. (2022). The Teacher-Traveller. New Collegium, 4(109), 3–13. https://doi.org/10.30837/nc.2022.4.03