Library in Search of Self-identification: the Experience of the Center for Scientific and Humanitarian Information of PUA
Keywords:
library, self-identification, search for non-standard solutions, changing environment, continuous education, age-groups
Abstract
The article is devoted to a description of various approaches to solving topical educational and "library" problems typical of the contemporary world, which are being realized in its practical activities by the scientific-educational complex for continuing education Kharkiv University of Humanities "People's Ukrainian Academy".
"People's Ukrainian Academy" is the institution where the university library's functions are not limited to repositing and providing books to students and teaching staff. The authors point out that in the contemporary world where 90% of all available information has come up in the last two years, libraries are to learn and teach others how to manage information, how to analyze and systematize it, how to maintain the academic ethos, and foster academic integrity. The authors emphasize that the tasks are qualitatively different from what libraries used to have.
Among the main goals the Centre for Scientific and Humanitarian Information (the whole name of the PUA's librarian complex) attempts to achieve, combination of functions is a priority: shaping reader's needs and developing a culture of reading, a culture of dealing with books and other information sources, establishing and developing a cuture of Dialogue in the education institutions, leadership in its innovative activity.
The paper substantiates the existing PUA approaches to the functions of the librarian complex and considers the principles and methods of the library work with people of different age-groups, its participation in soling cultural communication problems, developing a culture of the Dialogue, book-crossing and others.
The paper explicates how non-standard formats of activity ensure achieving the goals of the university library in the times of uncertainty and constant change.
References
Пригожин И. Порядок из хаоса. Новый диалог человека с природой / И. Пригожин, И. Стенгерс ; под общ. ред. В. И. Аришнова, Ю. Л. Климонтовича, Ю. В. Скачкова. Москва : Прогресс, 1986. 432 с.
Сословие русских профессоров. Создатели статусов и смыслов : монография / Нац. исслед. ун-т «Высш. шк. экономики» ; под общ. ред. Е. А. Вишленковой, И. М. Савельевой. Москва : Изд. дом Высш. шк. экономики, 2013. 386 с.
Коллини С. Зачем нужны университеты? / Стефан Коллини ; пер. с англ. Дмитрия Кралечкина. Москва : Изд. дом Высш. шк. экономики, 2016. 264 с.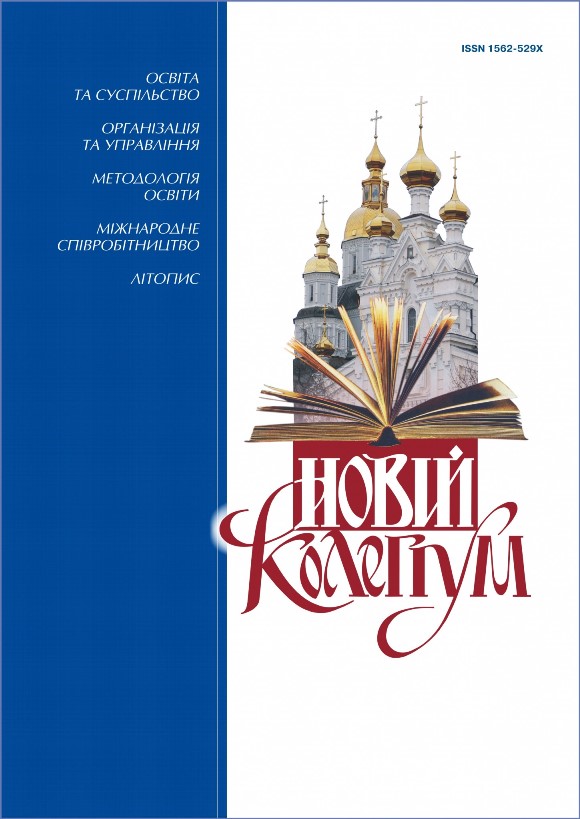 Downloads
How to Cite
Astakhova , E., & Kozitskaya , I. . (2021). Library in Search of Self-identification: the Experience of the Center for Scientific and Humanitarian Information of PUA. New Collegium, 2(104), 87–91. https://doi.org/10.30837/nc.2021.2.87