The life in the name of truth, well and beauty
Keywords:
nature accordance, culture accordance, independent action, elementary method, sensual experience, art of learning
Abstract
The article is dedicated to the life and work of the outstanding German pedagogue-democrat and humanist Adolf Disterweg, whose 230th anniversary was celebrated in 2020.
Diesterweg all life looked after children. He established orphanages and schools for poor children. The principle of nature accordance based of education. Diesterweg are fonder elementary method in German school. As a basis of elementary method is sensual experience of child. The thinking of pupil is accomplishing thanks to elementary learning. The elementary method of learning is developing all inclinations of child in a basis. Diesterweg holds that the main task of education is independent action of pupil and main task of teacher is stimulating Self of pupil. The more independent life the teacher is creating in school the more perfect and more full is school mode of life. To excite, to arouse, to revive are abilities of teacher art. Fascinating and interesting learning are main condition of successful development of pupil. The variety is a basis of fascinating and interesting learning.
Adolf Diesterweg built learning in accordance with peculiarities of child's nature. For teacher is necessary to study inner life of child. Very important role in inner life of child plays a feelings and fantasy. The child is thinking by means of feelings and fantasy. Diesterweg was against cramming of educational material. The cramming is turning children to foolish and narrow people. Therefore pupil must to understand education material. The love to clearness and simplicity is very important for teacher. To remember any incomprehensible thesis is harmful for pupil. Diesterweg considered with individuality of pupil. Because every child has their own characteristics and abilities and has the right to original development. Therefore the teacher must to be able to build individual approach to each pupil. Diesterweg was supporter of many-sided development of child. The culture accordance of learning has very important meaning for spiritual development of pupil. The receptivity to noble and beautiful and high are aesthetic culture of personality. Adolf Diesterweg aspired to harmonic combination of culture and nature.
References
Идеи эстетического воспитания. Антология в 2-х т., т. 2. Москва : Искусство, 1973. С. 346-358.
Хрестоматия по истории зарубежной педагогики / А.І. Пискунов. 2-е изд. Москва : Просвещение, 1981. 528 с.
Дистервег А. Избранные педагогические сочинения. Москва : Гос. уч. пед. изд. Мин. просв. РСФСР, 1956. 374 с.
Дистервег А. Начатки детского школьного учения. Спб., 1861.
Роменець В. А. Історія психології Стародавнього світу і Середніх віків. К. : Вища шк., 1983. 416 с.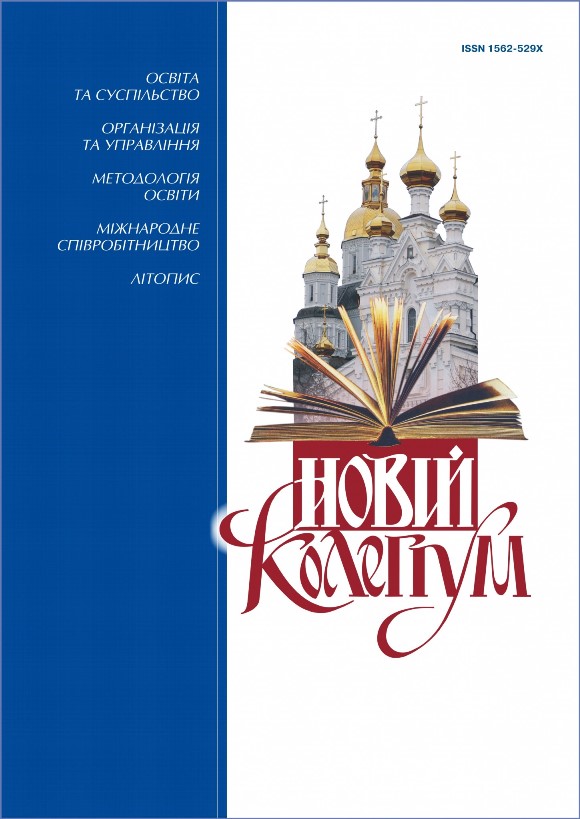 Downloads
How to Cite
Ponomariov, O., & Cheremsky, M. (2021). The life in the name of truth, well and beauty. New Collegium, 3(105), 3–10. https://doi.org/10.30837/nc.2021.3.03